The first day on the job is so important and can determine whether or not someone will stay within an organization.  On today's episode of Humanize Your Workplace, we chat with Drew Albert, Manager of Culture and Development at Merakey, about their new Day One programming.  Their updated experience gives employees the opportunity to meet other new hires, reviews their mission and vision and helps them to better adjust to their new roles.  They even have a scheduling system that helps keep new hires informed on the details of their first day including:
Logistics (where to park, training room, meals, any other nuances specific to the location)
Who the trainer is
What to expect during the day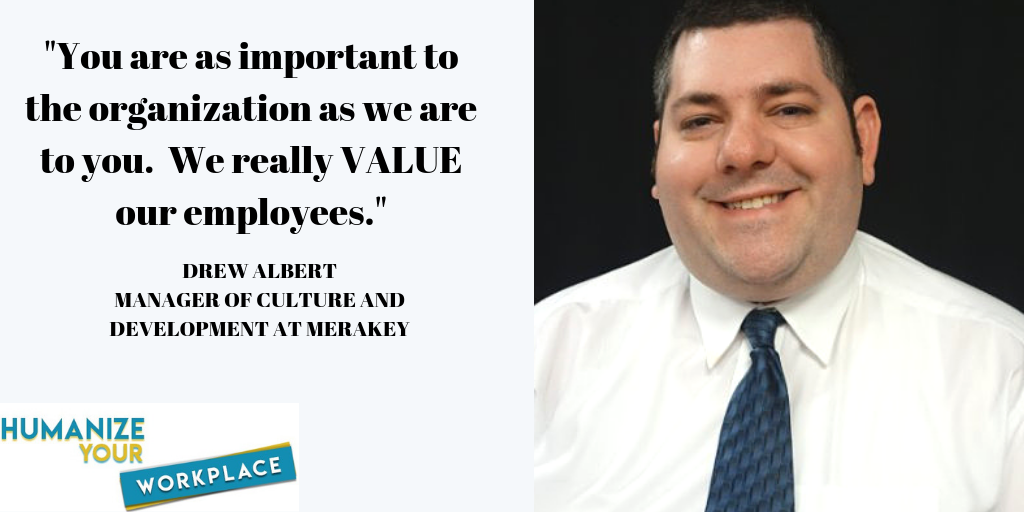 You can reach Drew on LinkedIn, Twitter, or through email.
To listen to this week's episode, head over to Google Podcasts, Spotify, Apple Podcasts, or Stitcher, check it out below.
 What brought you to Human Resources and specifically to work with culture and development?  
You know it's funny because for me I kind of fell into it. It was something that I hadn't really thought about. I have a background in politics and music, and I was trying to figure something out. When I decided to finally go back to school and finish my degree, my first class was about training and I fell in love with it. 
There was something about it that drew me to helping individuals have their "lightbulb moments." I also really enjoyed the conflict aspect of everything. Conflict can be a good thing and I think a lot of people don't realize that. It can sometimes lead to the best ideas. 
The Day One experience you've created is really interesting. Can you tell us a little bit more about what it is and why it started?
My company has been really looking at retention and employee engagement; it's actually our number one strategic initiative. We started thinking about the first contact that you have with the organization from your interview and then what your day one experience is like. 
My day one experience was not great. My facilitator just read through the slides. We do a lot of policies and procedures because we're a human services organization. But after my training, I felt like I was going to go to jail if I messed up.
So, we started thinking about what we can do in order to change that experience. I've gotten feedback from employees that said that if they didn't have a good manager, someone that they had connected with in the interview, they might have left the job on the first day.
We then overhauled the entire process. Instead of just doing policies, procedures and compliance we talk about the history of the organization, benefits, and IT. We now also have a scheduling software that lets the new hire know who their manager is and what division and program they work with.
We also changed the name of the organization from NHS to Marakey which is a Greek derivative of a word that means to put your heart and soul into what you do.
I know there are different locations of Merakey. What services does your organization offer?
We are a human services organization made up of three different divisions (behavioral health, intellectual and developmental disabilities, and an education and autism division.
Our mission is enriching lives by providing exceptional services through an individualized approach. And our vision is creating communities where everyone is empowered to take meaningful steps toward reaching their fullest potential.  
When you do this Day One training? Is it actually day one and an individualized training with each person or is it a group training with people starting in the same timeframe? 
It's a group training on their very first day. We train about 3,000 people a year for new hire orientation because we're a large organization with almost 11,000 employees throughout 11 states. We have this training every single Monday. In some locations we have it every other Monday, and in some of our more remote locations we have it once a month. Everyone who is hired in the past few weeks starts on that Monday.
That sounds great because you're coming in with a cohort or a group of people who you can bond with and get to know on that day.
Exactly, we're trying to create a community across the organization for employees to not only be able to touch base with their managers or with us as trainers and facilitators, but also to be in touch with each other        
If you only had 15 minutes a day to get to know somebody new or a group of people at work, what would you and why? 
Honestly, I think the best thing to do is just talk with people and find out who they are as a person. Finding out about their weekend and how they are doing. I don't think we have to focus on work stuff all the time for us to get to know people.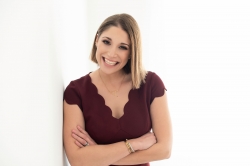 TEDx Speaker, Author, Facilitator
at
Everything's Not OK and That's OK
Alissa Carpenter is a multigenerational workplace expert, owner of Everything's Not Ok and That's OK and host of Humanize Your Workplace podcast.
She provides training, consulting, and speaking services to organizations all over the world. She has an MEd in Social and Comparative Analysis in Education from the University of Pittsburgh and is a Gallup-Certified Strengths Coach. Her work helps to bridge communication gaps across generations, job functions, and geographies, and she has worked with organizations ranging from non-profits to multi-billion-dollar enterprises. She has delivered a TEDx talk on authentic workplace communication, and has been featured in media outlets including Forbes, ABC, FOX, and CBS. Her book, Humanize Your Workplace (Career Press), is set to release next year.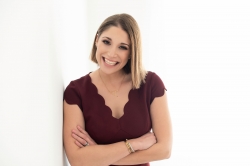 Latest posts by Alissa Carpenter (see all)