On this week's episode of Humanize Your Workplace, we're going to chat about expressing emotions at work.  We break down how my daughter's experience taking the PSSA got me thinking about how everyone tends to express their emotions differently (if at all).
We're not always communicating how nervous or scared we are for fear that we might be considered weak or "less than."  But if we don't address these emotions and asks, we might not be able to complete our work to the best of our ability.
This week:
Think about the projects you have on your plate and what you might be scared out
Identify what information or resources would be helpful to make you less nervous or scared
Reach out to your supervisor to have a conversation to address these issues
If you're assigning projects, be clear about what you're looking for in terms of the final project, touch points, how to reach you or someone else for support
To listen to this week's episode, head over to Google Podcasts, Spotify, Apple Podcasts, or Stitcher, check it out below.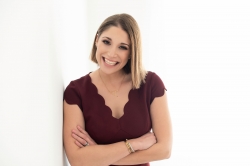 TEDx Speaker, Author, Facilitator
at
Everything's Not OK and That's OK
Alissa Carpenter is a multigenerational workplace expert, owner of Everything's Not Ok and That's OK and host of Humanize Your Workplace podcast.
She provides training, consulting, and speaking services to organizations all over the world. She has an MEd in Social and Comparative Analysis in Education from the University of Pittsburgh and is a Gallup-Certified Strengths Coach. Her work helps to bridge communication gaps across generations, job functions, and geographies, and she has worked with organizations ranging from non-profits to multi-billion-dollar enterprises. She has delivered a TEDx talk on authentic workplace communication, and has been featured in media outlets including Forbes, ABC, FOX, and CBS. Her book, Humanize Your Workplace (Career Press), is set to release next year.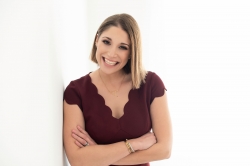 Latest posts by Alissa Carpenter (see all)