Today on Millennial Playbook Podcast we are joined by millennial blogger, Nicole Booz. She is the Editor and Chief at GenTwenty, 20 something guide to life .
You can download this episode from Stitcher or iTunes or listen below to hear all of Nicole's advice.
What are some tips you would give to another millennial?
Done is better than perfect, because you can always go back and fix things

Step outside your comfort zone and constantly challenge yourself to be able to learn
The faster you get things wrong the sooner you will get them right
You can decide want you want your problems and priorities to be, get passed it and focus on the big picture
What are some must read books?
Happiness of Pursuit by Chris Guillebeau

You are a Badass by Jen Sincero

Leave your Mark by Aliza Licht

Aliza Licht was from Nicole's Alma mater
What tips do you have for work/life balance?
You need to take care of yourself to be able to give your best self

Respect your own boundaries to be able to get things done for yourself, so maybe not saying no, buy saying not right now

Your journey is your own journey, and find your own self confidence
Podcast: Play in new window | Download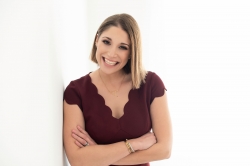 TEDx Speaker, Author, Facilitator
at
Everything's Not OK and That's OK
Alissa Carpenter is a multigenerational workplace expert, owner of Everything's Not Ok and That's OK and host of Humanize Your Workplace podcast.
She provides training, consulting, and speaking services to organizations all over the world. She has an MEd in Social and Comparative Analysis in Education from the University of Pittsburgh and is a Gallup-Certified Strengths Coach. Her work helps to bridge communication gaps across generations, job functions, and geographies, and she has worked with organizations ranging from non-profits to multi-billion-dollar enterprises. She has delivered a TEDx talk on authentic workplace communication, and has been featured in media outlets including Forbes, ABC, FOX, and CBS. Her book, Humanize Your Workplace (Career Press), is set to release next year.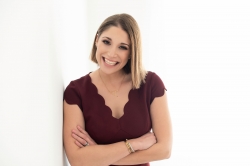 Latest posts by Alissa Carpenter (see all)