On this episode of the Millennial Playbook Podcast we are joined by Bethany Schell.  Bethany has worked at The Wharton School for the last 10 years and has successfully navigated different positions to find her true career interests.  She gives us some tips on how to successfully transition into a management role where you're managing former colleagues and how to pivot roles within the same organization.
You can download this episode from Stitcher or iTunes or listen below to hear all of Bethany's advice.
Podcast: Play in new window | Download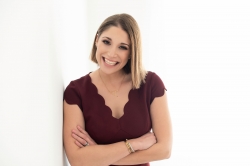 TEDx Speaker, Author, Facilitator
at
Everything's Not OK and That's OK
Alissa Carpenter is a multigenerational workplace expert, owner of Everything's Not Ok and That's OK and host of Humanize Your Workplace podcast.
She provides training, consulting, and speaking services to organizations all over the world. She has an MEd in Social and Comparative Analysis in Education from the University of Pittsburgh and is a Gallup-Certified Strengths Coach. Her work helps to bridge communication gaps across generations, job functions, and geographies, and she has worked with organizations ranging from non-profits to multi-billion-dollar enterprises. She has delivered a TEDx talk on authentic workplace communication, and has been featured in media outlets including Forbes, ABC, FOX, and CBS. Her book, Humanize Your Workplace (Career Press), is set to release next year.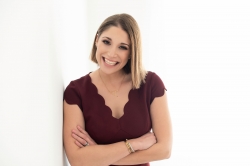 Latest posts by Alissa Carpenter (see all)