How to find a mentor
Finding a mentor is not easy and it can be scary to put yourself out there and ask.  
Identify why you want a mentor.  What conversations do you plan to have with them and what purpose you would like them to serve?
Identify who would be a good fit.  What type of person are you looking for? What is their professional role?  What type of organization do they work for or are they an entrepreneur?
Ask for a connection.  People are more likely to respond if they are being introduced by someone else. Think about your supervisor, social network and even your Linkedin connections and then ask them to introduce you for a 15-minute conversation.
Stick with 15-minutes.  Don't go straight from not knowing someone and ask for full out mentorship.  15-minutes is enough time to ask questions and doesn't overwhelm the other person in terms of time.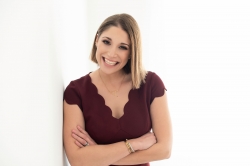 TEDx Speaker, Author, Facilitator
at
Everything's Not OK and That's OK
Alissa Carpenter is a multigenerational workplace expert, owner of Everything's Not Ok and That's OK and host of Humanize Your Workplace podcast.
She provides training, consulting, and speaking services to organizations all over the world. She has an MEd in Social and Comparative Analysis in Education from the University of Pittsburgh and is a Gallup-Certified Strengths Coach. Her work helps to bridge communication gaps across generations, job functions, and geographies, and she has worked with organizations ranging from non-profits to multi-billion-dollar enterprises. She has delivered a TEDx talk on authentic workplace communication, and has been featured in media outlets including Forbes, ABC, FOX, and CBS. Her book, Humanize Your Workplace (Career Press), is set to release next year.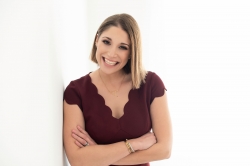 Latest posts by Alissa Carpenter (see all)