How to empower employees to share information
Many times employees are afraid to share information because they're fearful of losing their jobs or being stuck on a project they aren't interested in.  Here's how to empower them to share information:
Show it's part of the culture.  From the hiring process demonstrate and discuss with potential employees that information sharing is part of the company culture.
Use technology. Find a project management tool that can show you the flow of information, what the process looks like and where information might get stuck.  Check out Trello, Airtable,  and Asana.
Incentive collaboration.  Think about if demonstrating collaboration can be part of the promotion structure.  Can you add this into a requirement to move up within your organization?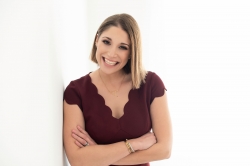 TEDx Speaker, Author, Facilitator
at
Everything's Not OK and That's OK
Alissa Carpenter is a multigenerational workplace expert, owner of Everything's Not Ok and That's OK and host of Humanize Your Workplace podcast.
She provides training, consulting, and speaking services to organizations all over the world. She has an MEd in Social and Comparative Analysis in Education from the University of Pittsburgh and is a Gallup-Certified Strengths Coach. Her work helps to bridge communication gaps across generations, job functions, and geographies, and she has worked with organizations ranging from non-profits to multi-billion-dollar enterprises. She has delivered a TEDx talk on authentic workplace communication, and has been featured in media outlets including Forbes, ABC, FOX, and CBS. Her book, Humanize Your Workplace (Career Press), is set to release next year.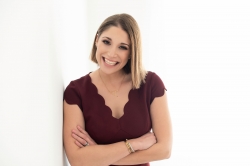 Latest posts by Alissa Carpenter (see all)