Webinar: What's Your Game Plan? Identifying and Achieving Your Goals.
Find out what goal setting means to you and take control of your life.
WHY MOST PEOPLE ARE FAILING TO ACHIEVE


THEIR GOALS

, AND WAYS YOU CAN AVOID IT

Live Training on High

Performance Framework

For Goal Execution
Discover who you are
Establish who you want to be
Create a plan to get there
with Alissa Carpenter
Because Adulting Isn't Easy
5 EASY STEPS TO MASTER SETTING AND HITTING HIGHLY AMBITIOUS GOALS
An Exclusive Online Webinar hosted by Alissa Carpenter
Wednesday
3/08/2017
07:00 PM – 08:00 PM – EST
Avoid failing with personal and professional goals before you start
NotOkThatsOk Coaching Process

High Performance Framework For Goal Execution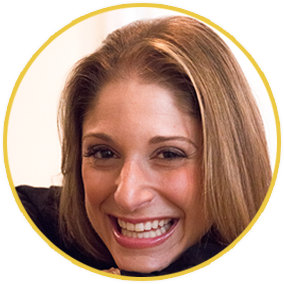 Alissa Carpenter
Alissa has an M.Ed in Social and Comparative Analysis in Education, and is a Gallup-Certified Strengths Coach, certified in the Strong Interest Inventory® and Myers-Briggs Type Indicator®. She also has over a decade of experience working in higher education (public, private and Ivy League institutions) in addition to coaching individuals with life transitions.
Sometimes everything might not be OK and that's OK. Alissa is here to help you identify what is working and what's not, then provide tangible steps to get to your personalized next level.
Read what people have to say
" Through my conversations with Alissa, I gained a much greater awareness of my strengths, and how to utilize these in both my personal and professional development. As I graduate, it is all the more integral to me that I learn to tailor my lifestyle and my future job to what I am good at. Even now, it has taught me to re-examine my interests and passions through the lens of my strengths. "
M. C.
"Alissa is one of those rare individuals who can bring out the best in anyone she meets. She does so with such ease and enthusiasm, and you leave a conversation with her feeling empowered and excited. Alissa has taught me my value, and has been a hugely positive influence in my recent success."
" I had an amazing experience working with Alissa in both an individual and group session through my organization. She helped me understand my strengths and provided insights that made a powerful impact on my personal and professional life. Her relational style and positive attitude provided a trusting environment and made me comfortable and at ease. "
K. B.
5 easy steps to master setting and hitting highly ambitious goals
Live Training on High Performance Framework For Goal Execution
Copyright Everything's Not OK and That's OK, LLC
<!– Start Alexa Certify Javascript –> <!– End Alexa Certify Javascript –>