Everyone gets stressed-it's just a fact!  According to the American Psychological Association 39% of Millennials say they are more stressed this year than last.  The key factors leading to stress are work, job stability and money.  These three things are huge and we face them each and every day but being surrounded by them can make us even more stressed.  Taking a few moments to ourselves to clear our minds can make a huge difference and these 10 things are a way to start!
Play and sing to your favorite song
2. Go for a walk in the fresh air
3. Start a Dance Party
4. Take 10 deep breaths: Breath in through your nose and out through your mouth
5. Get a manicure, pedicure or massage
6. Do something for someone else
7. Talk with a close friend
8. Take a bubble bath
9. Look at your motivational quote or picture
10. Stretch and practice yoga
  Take a few moments each day and stretch, have a dance party, and breath!  These few moments can help you reflect and push you forward for a new job search, salary negotiation, or anything else you might be facing.   What are some stress relief activities that work for you?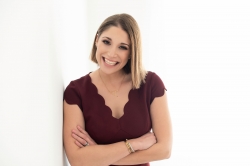 TEDx Speaker, Author, Facilitator
at
Everything's Not OK and That's OK
Alissa Carpenter is a multigenerational workplace expert, owner of Everything's Not Ok and That's OK and host of Humanize Your Workplace podcast.
She provides training, consulting, and speaking services to organizations all over the world. She has an MEd in Social and Comparative Analysis in Education from the University of Pittsburgh and is a Gallup-Certified Strengths Coach. Her work helps to bridge communication gaps across generations, job functions, and geographies, and she has worked with organizations ranging from non-profits to multi-billion-dollar enterprises. She has delivered a TEDx talk on authentic workplace communication, and has been featured in media outlets including Forbes, ABC, FOX, and CBS. Her book, Humanize Your Workplace (Career Press), is set to release next year.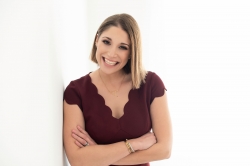 Latest posts by Alissa Carpenter (see all)