We made it to episode #1 of Humanize Your Workplace and I'm so happy to see you here!
On this week's episode we chat about:
how this podcast came to be

why the episodes will be 15 minutes or less

what humanize your workplace means

why we should move past "treat others the way they want to be treated"

three concepts to embrace to hone in on "treat others the way they want to be treated"
As you might know, I'm all about finding pockets of time to get things done! As a mom of 2, business owner, and wife to my high sweetheart (who also travels for work) there is no much "extra" time going around.  So, creating bite-sized episodes for other liked minded folks is just up my ally.  If you're listening to this in between meetings or on your commute to work, I got your back. I want to make this as easy and digestible as possible to learn something new without feeling like you're adding "one more thing."
Humanize Your Workplace came to be as I felt "non-human" in a few of my jobs early on.  I was the youngest by over a decade and people were not taking me seriously.  I never want people to feel that way and think that everyone, no matter how old they are or walk of life they're from, they have something to contribute to this world!
During my TEDx talk, I mention the phrase "treat others the way they want to be treated." This is something we learn as kids and at the surface it sounds OK.  But in reality, we aren't taking into consideration the other person's thoughts, feelings, and values.  Instead, my clients and I have been using the concept "treats others the way they want to be treated."  In order to do that, you have to:
listen with intention

accept responsibility

appreciate the other person's perspective
To listen to this week's episode, head over to Google Podcasts, Spotify, Apple Podcasts, or Stitcher, check it out below.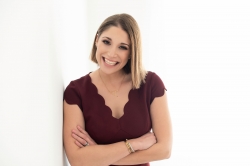 TEDx Speaker, Author, Facilitator
at
Everything's Not OK and That's OK
Alissa Carpenter is a multigenerational workplace expert, owner of Everything's Not Ok and That's OK and host of Humanize Your Workplace podcast.
She provides training, consulting, and speaking services to organizations all over the world. She has an MEd in Social and Comparative Analysis in Education from the University of Pittsburgh and is a Gallup-Certified Strengths Coach. Her work helps to bridge communication gaps across generations, job functions, and geographies, and she has worked with organizations ranging from non-profits to multi-billion-dollar enterprises. She has delivered a TEDx talk on authentic workplace communication, and has been featured in media outlets including Forbes, ABC, FOX, and CBS. Her book, Humanize Your Workplace (Career Press), is set to release next year.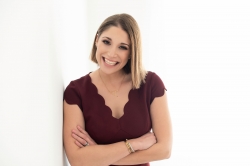 Latest posts by Alissa Carpenter (see all)