Today on Millennial Playbook Podcast we are joined by millennial entrepreneur, Katlyn Grasso. She is the owner of GenHeration and travels A LOT! She works with Gen Z young woman who want to take over the world and hosts One Minute Mentor, an original web series.
You can download this episode from Stitcher or iTunes or listen below to hear all of Katlyn's spot-on advice.
Entrepreneurial Challenges To Overcome
Build your Audience

Find some type of # or user engagement

Focus on 1 metric to help guide the story  
Utilize your connections
She used to attend Penn, she still reaches out to people on Alumni lists

Believes in cold leads and emails

Anyone, anywhere can be a connection

Will strike up conversations in airports and it can lead to her next investor
Always utilize your strengths
Find people who can complement them to help build something bigger
The Importance of Girls In sports
Builds leadership

She was a pitcher and believes it builds resilience, helps her go with the flow – Can't be worrying about everything
If you want it you must work hard to get it
If you love what you do, you won't feel like you are working

Open all the time, coming up with ideas
Travel Tips
Window seat helps her sleep

Pack lots of wrap dress they don't need to be iron
Business Tips
If something does not work, that is fine, just make sure you move on quickly and not dwell on the issue that does not work

Can't stay married to an idea for too long

Always embrace change

Pivot if necessary

Energy and persistence conquer all thing – Ben Franklin

Key to being successful is to Never give up

Must work through the Challenges, there are going to be hard days but you must push through it

Book – Shoe Dog by Phil Knight
Podcast: Play in new window | Download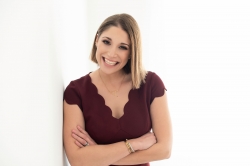 TEDx Speaker, Author, Facilitator
at
Everything's Not OK and That's OK
Alissa Carpenter is a multigenerational workplace expert, owner of Everything's Not Ok and That's OK and host of Humanize Your Workplace podcast.
She provides training, consulting, and speaking services to organizations all over the world. She has an MEd in Social and Comparative Analysis in Education from the University of Pittsburgh and is a Gallup-Certified Strengths Coach. Her work helps to bridge communication gaps across generations, job functions, and geographies, and she has worked with organizations ranging from non-profits to multi-billion-dollar enterprises. She has delivered a TEDx talk on authentic workplace communication, and has been featured in media outlets including Forbes, ABC, FOX, and CBS. Her book, Humanize Your Workplace (Career Press), is set to release next year.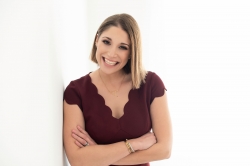 Latest posts by Alissa Carpenter (see all)