In this episode of Millennial Playbook Podcast, we are joined by Anthony Fittipaldi.  Anthony is an entrepreneur who has combined his passion for rowing and helping people with business skills by becoming a co-owner of two RowZone Fitness Studios in Philadelphia.  
He shared how his initial plans to work in corporate marketing later convinced him to take the a huge leap and buy a businesses with a partner.
You can download this episode from Stitcher or iTunes or listen below to hear all of Anthony's advice.
Podcast: Play in new window | Download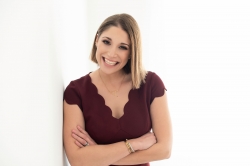 TEDx Speaker, Author, Facilitator
at
Everything's Not OK and That's OK
Alissa Carpenter is a multigenerational workplace expert, owner of Everything's Not Ok and That's OK and host of Humanize Your Workplace podcast.
She provides training, consulting, and speaking services to organizations all over the world. She has an MEd in Social and Comparative Analysis in Education from the University of Pittsburgh and is a Gallup-Certified Strengths Coach. Her work helps to bridge communication gaps across generations, job functions, and geographies, and she has worked with organizations ranging from non-profits to multi-billion-dollar enterprises. She has delivered a TEDx talk on authentic workplace communication, and has been featured in media outlets including Forbes, ABC, FOX, and CBS. Her book, Humanize Your Workplace (Career Press), is set to release next year.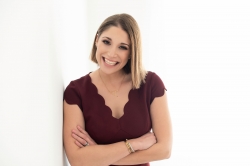 Latest posts by Alissa Carpenter (see all)