On today's podcast, we interviewed Allison Tatios-Hamscher. Allison is the founder of Elevated Resumes and has designed over 3,000 resumes across numerous industries and throughout all organizational levels since starting her company in 2013.  Allison and her team work with clients to take their run-of-the-mill resume and re-imagine content and develop eye-catching designs. You can check out their examples here.
We talked about all things resumes, personal branding and being an entrepreneur.
You can download this episode from Itunes or Stitcher or listen below.  Check out our 7 top lessons learned from Allison.
STARTING A FULL TIME BUSINESS VS. GETTING A 9-5
You can learn a lot by working for a big business; experience is the best teacher
Pro Tip: It's a great idea to start your business as a side hustle and go from there. Identify the demand for your services or product
BIGGEST AVOIDABLE RESUME MISTAKES
Not adjusting to the new resume practices
Pro Tip: Add a professional summary or professional profile instead of an objective statement. This gives an overview of your skills, knowledge and experience
Cookie cutter style resumes
Pro Tip: Don't be afraid to stand out and do something a little different but still remain professional
Having full contact information at the top of your resume
Pro Tip: Just leave your city and state and remove your whole address. Great way to save space!
Resumes are not one size fits all for every industry
Pro Tip: If you're staying in the same industry- 90% of the content can stay the same.  If you're pivoting industries, make sure you update your core expertise and professional summary using your previous experience (don't be vague- show your commitment to the new industry)
WHAT IS AN ATS SYSTEM?
Applicant Tracking System- computer system that is looking for keywords on resumes and screens candidates
Pro Tip: Add a core expertise section and pull out specific words from job postings that relate to your experience
SINGLE VS. MULTIPLE PAGE RESUMES
It is really based on client's level of experience and how many years they have been in the field.
Pro Tip: A good rule of thumb is for every ten years of experience, you deserve a page. Not many people will look at a third page of a resume even if you have it and need it.
Pro Tip: Summarize your experiences and create a 1-page document that you leave behind after your interview
WHY MAKING A VISUAL RESUME IS IMPORTANT
We remember 10% of what we read, 60% of what we see and 30% of what we hear
Tip: Provide an employer with something visual for them to remember you and stand out
DIFFERENCE BETWEEN LINKEDIN AND YOUR RESUME
LinkedIn is more conversational and should be in first person
Pro Tip: Still think about SEO!  Use keywords that relate to your industry
Both profiles need to work together but they are not one in the same
Pro Tip: It is not suggested to just download your LinkedIn profile as your resume.  Go the extra mile and create a separate document
ALLISON'S PERSONAL BRANDING TIPS
Buy your name in a domain name as this is the future

Find ways to add multimedia (video, infographics) as this is just going to grow

You want your overall scope to work together (colors, logos, theme, language, design)

Build strong content to grow your SEO. Curate what you want people to see of you- be aware of what you're putting on social media

SUGGESTED RESOURCES
10 Resume Updates In Less Than 30 Minutes
Podcast: Play in new window | Download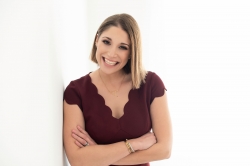 TEDx Speaker, Author, Facilitator
at
Everything's Not OK and That's OK
Alissa Carpenter is a multigenerational workplace expert, owner of Everything's Not Ok and That's OK and host of Humanize Your Workplace podcast.
She provides training, consulting, and speaking services to organizations all over the world. She has an MEd in Social and Comparative Analysis in Education from the University of Pittsburgh and is a Gallup-Certified Strengths Coach. Her work helps to bridge communication gaps across generations, job functions, and geographies, and she has worked with organizations ranging from non-profits to multi-billion-dollar enterprises. She has delivered a TEDx talk on authentic workplace communication, and has been featured in media outlets including Forbes, ABC, FOX, and CBS. Her book, Humanize Your Workplace (Career Press), is set to release next year.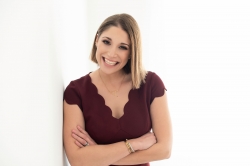 Latest posts by Alissa Carpenter (see all)