NOT OK THAT'S OK MOMENT BY: Taylor Plunkett-Clements
Life outside of college was really hard for me.
The transition to "real life" happened so fast that I couldn't take stock of how I was feeling or what I wanted to do before I was smacked in the face with all the things I should be doing. I was working as a barista in a gelato shop, my first food service job (and hopefully my last!) and I was living with my grandmom, trying desperately to maintain my independence and get my life started.
I was spending my time with either people who were just as lost as I was or people who were older and made me feel silly for feeling so out of control.
I had no money and no creative outlet for the first time in my life.
I had dumb dark moments – like stealing a bottle of Yellowtail from a theater and drinking enough of it for me to wake up with vomit in my hair. Like spending my time with a guy who made misogynistic jokes as a way of trying to compete with my own sense of humor. Like taking on a job because I was stressed about money, and then staying up til 3 am giving myself panic attacks because I couldn't get it done before my 7 am shift at the gelato shop. I went on a trip to Boston to perform with a group and when we went out after the show, I felt so alone. I couldn't push past my sad feelings and force myself to make small talk with these people. I felt young and stupid.
I was at my most out of control when I came home from Boston. That night I was invited to go out for a friend's birthday and even though I was still exhausted (physically and emotionally) from the trip, I rushed home to get ready and go out with my friends. I ran through the motions and my grandmom offered to drive me to the subway.
I was so torn about going out, but felt obligated to join my friends.
I tried to convince myself that it would make me feel better to get out of the house. Halfway to the subway, I broke down. The biggest, heaviest sobs I may have ever cried. These were loud sobs full of despair and frustration. It definitely freaked out my grandmom. I sobbed about how unhappy I was and how I hated my life. My grandmom yelled at me and called me dramatic (hello? Not helping!). We pulled over to the side of the road and I let it out. I decided to call it quits for the night and went home. I sat at the dining room table and cried some more. My grandmom tried to understand, but she just couldn't.
I took a hot shower and went to bed feeling empty and broken.
It took me a little while to bounce back. October of 2015 was full of sad long days when I didn't have enough to do. I drank too much when I was out with friends, and caused scenes and threw up a lot. On my days off, I'd lay in bed and watch TV or make lists of all the projects that I didn't have the energy to do or sometimes just lay in bed and do absolutely nothing. It felt awful. Then I decided to take an improv class. My favorite memories from college were from working on our sketch comedy show or being goofy with the improv club. I had avoided taking improv classes before because I didn't want to spend the money when I was in school full time. Now that I was out of school, I decided that I needed more activity in my life and that it was worth the expense. I had taken classes at other theaters before, but this class changed my life because it helped me to find my tribe.
One of my favorite TV personalities, Michelle Visage, wrote in her book "The Diva Rules", "If you're not liking the people around you, it's up to your to change your surroundings and find new people" (47). I wish I had read this book a year ago, because this was something I really needed to hear. I was nervous about taking an introductory level improv class, but these fantastic individuals helped me to find myself again. During this time, I was feeling very lonely, and as an extrovert, it just weighed me down. I'm also a person who needs structure and activity in my life, so a class was perfect for me. It was great because the people in my class weren't all there to be performers, many just wanted to get better at public speaking, learn a new skill or make new friends. After class, almost every week a group of us would go out for drinks and connect with each other about life and love and being a mess. I'm so lucky because a few of them are still around and are some of my best friends.
If you're feeling like the people around you aren't bringing you joy, I challenge you to try something new (even if it's a little out of your comfort zone)!
See what organizations in your area offer classes or volunteer opportunities. Take a zumba class at your local rec center, go to AC Moore and take a workshop to learn a new craft, volunteer at a non-profit that has a mission that you love, or see if you live in a community with a comedy scene and take an improv class. Seek out the places and activities that bring you joy and the tribe will come to you.
There's a saying that people come into your life for a reason, a season or a lifetime, and in times of transition, these distinctions tend to become clearer.
Leaving school for the first time in my life and no longer having friends around me on a specific schedule 5 days a week was devastating at the time. The friendships that I have now, because of that improv class, make all of those sad days worth it. The friends who have stayed with me throughout all of the drama and the sadness will be my family for life. I'm now almost too busy, but knowing that I have a group of people behind me who love and support me, helps me keep everything in perspective.
Do you have a "NOT OK" moment you want to share? We would love to hear it.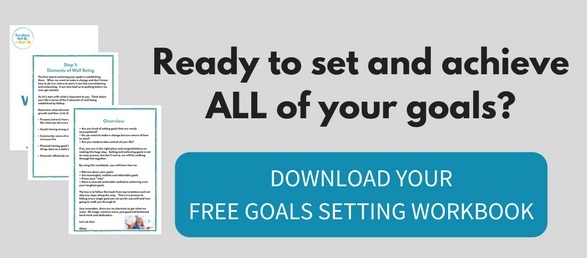 Taylor Plunkett-Clements has been called "the busiest woman in Philadelphia", a "scrapbooking doula" and "loud and weird". She works as an administrative assistant at the University of Pennsylvania, a project manager for local sketch and theater groups, and says yes to every performance opportunity given to her. She loves Philadelphia, hugs, theme parties, her grandmom and good stationary supplies.
Follow her on Instagram @taylaa_gang or see her work on www.WorkWithTPC.com
Latest posts by Taylor Plunkett-Clements (see all)