NOT OK THAT'S OK MOMENT BY: MEGAN CLOSE ZAVALA
For as long as I can remember, I have always been a prolific dreamer, and, as with many people, books have played a huge part in that. The majority of my childhood was spent lost in a book or some writing endeavor, relishing in the intoxicating feeling of exploring a fictional world and seeing where it could take me.
Not that I had anything in particular to escape from; I had a happy childhood with parents who never let me leave a library or bookstore empty-handed. They also encouraged my love of movies, and when it came time to pick a major in college, I chose film, leaving behind my long-held dream of being a high school English teacher. I figured I could inspire people with great stories in another way, and what is more exciting that the movie industry?
College was largely a pleasant experience. 
I was lucky enough to have some brilliant professors that still inspire me today. I made a lot of friends, got to kiss a lot of boys, and managed to do quite well, grade-wise.
When my senior year came around, however, I began having a really tough time. To this day I don't know if it was the pressure I felt I was under (in addition to keeping up with my classes, I was also the editor-in-chief of the school paper), bad romantic choices (we'll save that story for another day), or just general worry about the very adult future that was awaiting me, but I started feeling very anxious and depressed.
My friends got tired of sitting me with me at parties while I cried, again, over some random something. 
I started to feel that I wasn't good enough in some way, and was still falling into the trap of letting other people determine how I felt about myself.
When I graduated, I moved to New Mexico to live with my parents for a while before moving out to Los Angeles, the mecca I had dreamed about traveling to for as long I could remember. I was only supposed to be there a few months before marching off to start my future. But then I met a guy.
He was a bad boy, older than me and hunky in a way that no one at my college had been. He had a checkered past, but he was interesting and exciting and I got hooked very easily. It was quite easy for him to take advantage of the situation: he needed someone to feed off of, and I was ready to save anyone but myself.
What began as a fiery summer fling soon descended into an emotionally abusive relationship. 
He was unnervingly jealous and controlling.  Nothing I could do was right, from listening to him to the shape of my nails to how I tore the lettuce for salads.  It was such an odd situation to be in – when I was able to stand outside of myself, I had no idea how I had gotten there.
I knew I needed to leave, but I couldn't get it together to actually do so.
Needless to say, none of my dreams were being pursued during this period. There was never enough time to read or write (or look at jobs or apartments) when someone else was placed first on the priority list.
The beginning of the end occurred when, in a matter of hours, I learned he had been arrested for a DUI and had been sleeping around during the entire course of our relationship. And then a blessed exit: because of some other legal issue, he had to return to northern California for a few months.
As soon as he settled there, I knew it was time to get as far away from our town as possible. I started cold-calling agencies and production companies and started applying for any job or internship that I could find. A friend of a friend offered her guest house up to me, and a few months later I was California-bound. He arrived back in New Mexico the first morning I woke up in Los Angeles, birds of paradise blooming outside my window. I never saw or spoke to him again.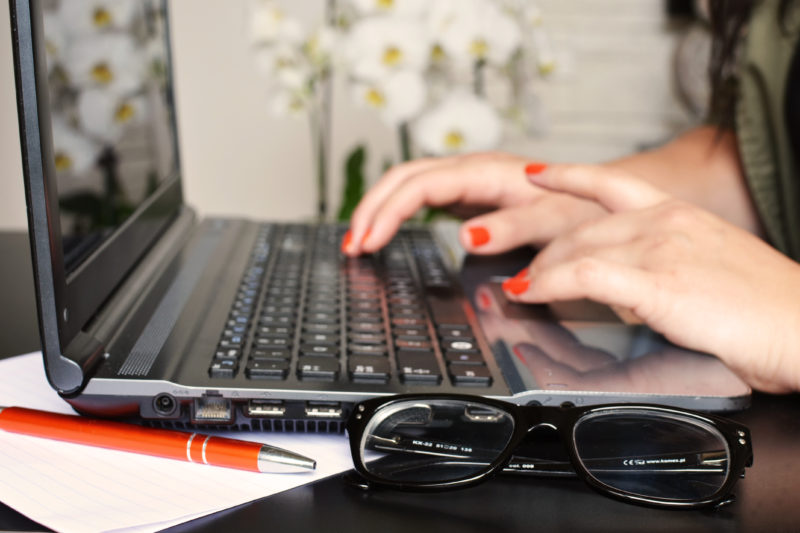 Because of my desperation to move forward and not look back, I soon found myself working through the dregs of the entertainment industry. I was an intern and a personal assistant before getting a temp job working in the legal department of a reality TV network. At first it was great – I had wonderful bosses and looked forward to going to work every day. I got to occasionally chat with famous people (or at least stand near them). I was hired on permanently, started to make good money, and got promoted.
However, after a year I started to realize it had been a long time since I had written something, read something that wasn't work-related, or had really done anything creative at all. I knew I didn't want to be a lawyer, but having to pick up and start all over again was just too scary for me. Most importantly, I still didn't know who I really was.
After seven years in reality television, I got a job working for a production company. I figured this was it – it was still legal affairs, but it was the film industry, which is what I had come out to conquer.
This job turned out to be even worse. 
I was working, all of the time, and had little to no social life or personal time. My boss and I had a rancorous relationship, to put it mildly, and I started to wonder if this is what life would be like for the next hundred years. I was also living with a boyfriend from whom I had grown so far apart we were basically living separate lives. The one shining success was that I had paid off my credit card debt and my car, and for the first time in a long time was living debt-free.
The final turning point came when I got laid off from my job. I couldn't believe it. When it came time to leave, I decided to take my dad's advice and not get another job in business and legal affairs.
The months that followed were hard, but they were also some of the best of my life. I was single (I had ended my relationship several months earlier), unemployed (no one wants to hire someone who doesn't know what she wants to do with her life), and broke (a crisis had come up that had torn through my savings). I did, however, have a lot of time on my hands, and that gave me a lot of time to think.
I wish I could say I took that time to read all day and write all night, but in truth I didn't. 
I did, however, spend that time working through all of the baggage I had acquired over the past several years.  It wasn't easy, it wasn't quick, but I slowly started figuring out the universe wasn't going to give me anything that I didn't ask for first.
I started to learn to say no (something I still have to practice every day!), and I started to get rid of toxic friendships, relationships and life choices that I had been living with for too long. 
I began feeling that I deserved better and that better was what I was going to have.
During my new period of independence and soul-searching, I fell in love with my next door neighbor. Head over heels, all-consuming love, which was pretty scary at first. At the same time, though, it felt natural – he wanted nothing more from me than my happiness.
He also presented me with a life-changing opportunity: to join him for a year in India. Move across the world with someone I had only known a couple of months? Leave behind my family and friends, my apartment, and financial security? But something just felt right. I had always wanted to travel the world, so I figured at the very least I could achieve that dream. I had spent my twenties making other people happy; now it was my turn.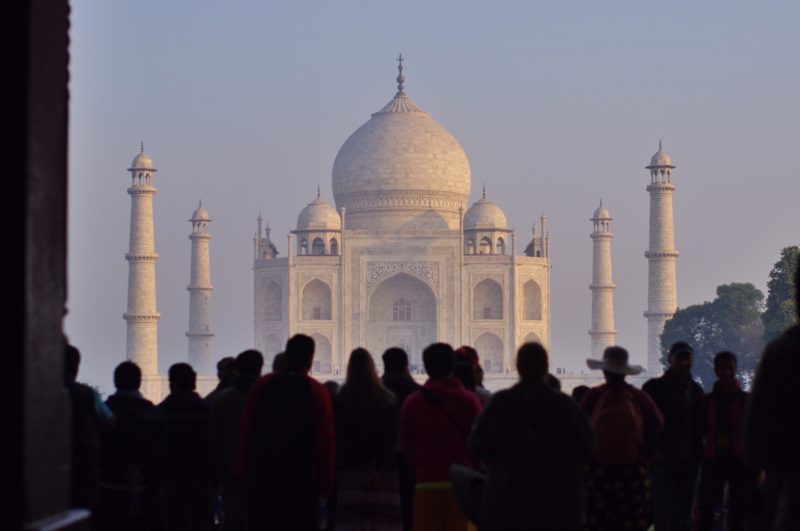 And I did. We had a wonderful time exploring southeast Asia – India, of course, but also Cambodia, Singapore, Vietnam, and the Philippines. We rode elephants, camels, and tuk tuks. We saw the Taj Mahal and Angkor Wat and natural beauty that could never be properly described with words. For the first time in a very long time, I felt like myself. My true self.
I had begun doing a lot of freelance work while I was overseas, and was thrilled to find myself reading books again. Soon after we got back, I responded to a job posting and got a gig at a literary agency. Within a few months, I was promoted to agent.
I negotiated my first book deal the weekend of my wedding (not something I would recommend!).
I had finally found my calling, my niche: working with writers and helping them take their books from good to spectacular. Wanting to offer more services than my agenting duties would allow, I began book coaching, which allows me to work one-on-one with authors and help them solve big picture issues with their writing. I give to them, but they give to me, too. I read and write all day long, for work and for pleasure, and I can't wait to pass on that love to my soon-to-be-born baby girl.
I wish I could say I have all of the answers now, but I don't. 
Every day isn't a fairy tale, and there are still many times that I still drag myself down.  But what I know now, more important than anything else, is the power of dreams.  Letting yourself give up, or dreaming someone else's dreams instead of your own, wastes the gifts that you've been given in this life.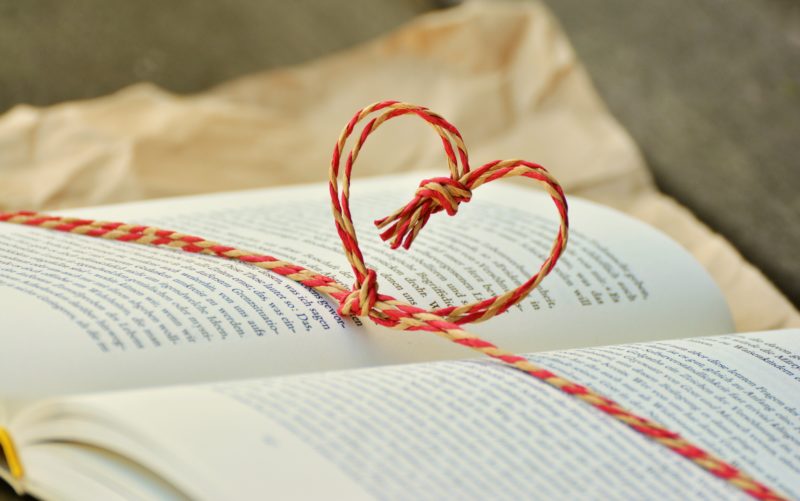 You owe it to yourself, and to the universe, to pursue those dreams and to never let your hope die. 
It may take you a long time to achieve all that you want to achieve – the journey may be long and arduous – but the destination will be so sweet.
Do you have a "NOT OK" moment you want to share? We would love to hear it. 


Megan Close Zavala is a literary agent and book coach.She has been a bibliophile all her life, and is thrilled to have been able to find a career that lets her read for a living, while also helping authors take their writing from good to great!For book coaching and writing advice, please visit www.turnthepagebookcoaching.com or find her on Twitter @MeganCloseKMI.
Literary Agency: www.kellermedia.com

Latest posts by Megan Close Zavala (see all)