The new year is quickly approaching and creating practical financial goals is a must.  Every year, I take time to reflect on what went well the previous year, what I can improve and what I would like to accomplish that might be a little out of my comfort zone.  One topic that always comes up is my finances as I am constantly trying to prepare myself for the future, reduce my debt and make better decisions when considering purchasing larger items.
I have partnered with my friends at Creditrepair.com to come up with five financial goals for the new year.
Pay off your credit cards
At face value, this might seem impossible, but let's take this one step at a time. Pull together all your credit card statements and see what you owe on each, while noting what kind of interest rate you are being charged.  Before you can begin to pay off these old balances, you will have to plan to pay off any new charges. If you continue to use each card, make sure you plan to be able to pay off any new charges with cash at the end of each statement period and can at least pay the minimum balance on each of your cards.
After making your required monthly payments (mortgage/rent, utilities, etc.), use additional savings to start chipping away at these balances. My preferred strategy is to pay off the one with the smallest balance first and then the one with the second smallest, and so on to reduce the amount of bills with an overdue balance.
As you start to slowly pay them off, get rid of the cards that get you into the most trouble.  There's no reason to have a bazillion store credits cards because all they do is collect interest, decrease your credit score, and stress you out because of all the money you owe.  Set aside some time to call and cancel the credit cards you paid off.
If you're having trouble remembering to pay them every month, set an alert on your phone or calendar to remind you.  I'm a big fan of email statements and those trigger me to check and pay my bill at the same time. Remember, credit card balances are just racking up interest which adds to your debt. Reducing your balances now will save you from paying unnecessary debt down the road.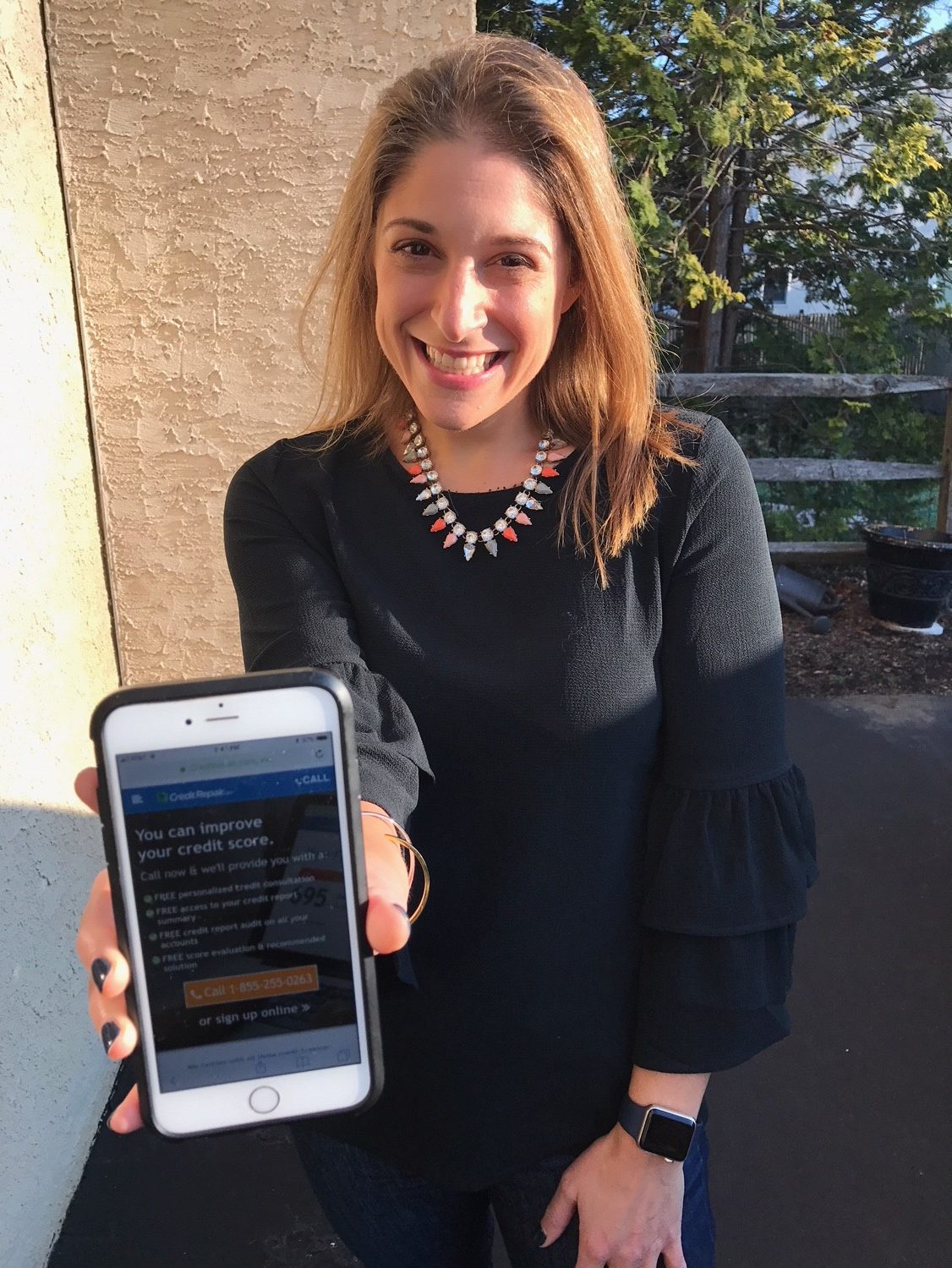 Increase your monthly student loan payments
The average student loan debt for millennials is $30,000. This frustrating monthly payment feels like it is never going to end.  Take the time this month, to identify where you're spending "extra" money. Is it at your local coffee shop, on new gadgets or going out to dinner and drinks with friends?  Think about how freeing it will feel to put down a little more money on your student loans and less money on things that you will forget about a month after you buy it. 
Start small and order a size down on your coffee, order one less drink out or make an appetizer a meal.   For every financial change, put that extra money towards your loans that month.  Just one less dollar a day on coffee and a few less articles of clothing will really add up and help you make more progress on your loans.
Set up an emergency fund
We all hope that nothing bad will ever happen, but the reality is, you never know when your car is going to break down or something in your house needs to be fixed.  This is where your emergency fund comes in.  It's the worst when something needs to be fixed and you don't have the money. You may have to put it on your credit card or take out a loan in hopes that you will be able to pay if off the next month or over a longer period. 
This is a huge trap and will more likely destroy your credit than anything else. Start small, but put aside a few dollars from each paycheck into another account.  Many companies will allow you to split your paycheck to have a certain amount go to a separate savings account.  This way you never see the money, it's automatically taken out and being saved for you.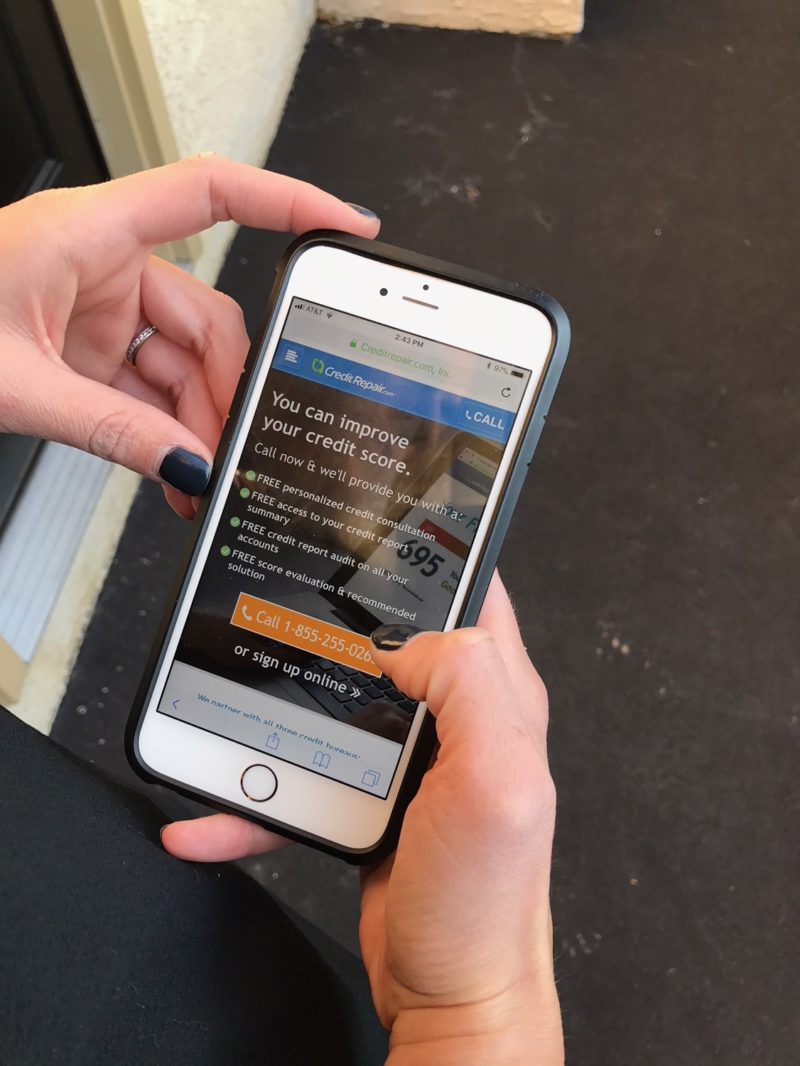 Start or increase your retirement savings
The last thing most people want to think about is reducing their income for money you will not see until 20, 30 or even 40 years from now. Retirement seems like it is never going to happen, but it will be here and we want to make sure we have enough money to stop working at some point.  If you haven't started a retirement account, speak with someone in your human resources office or at a financial institution on how to do so. 
You also want to ask them if your company does matching for retirement plans.  Often, organizations will match what you're contributing which essentially doubles your monthly contributions.  Since it might be open enrollment time at your company, now is the perfect time to have this conversation. The earlier you start saving for retirement, the more you can benefit from the growth of your savings when it's time to retire.
Increase your credit score
Knowing your credit score is huge!  As we start to make large purchases like homes and cars, it's important to know where you stand.  The lower your credit score is, the more difficult it will be to secure a mortgage, take out a car loan and believe it or not, your insurance premiums will be much higher.  Being aware of your current score will help you set up 2018 on the right foot to financial freedom.
Going about increasing your score on your own can be tricky. Where do you start? How long does it take and what in the world is all the weird language on my report? Creditrepair.com has a library full of resources, provide one-on-one coaching on how to fix your credit, send weekly email and text updates and tell you exactly where you need to focus your efforts based on what comes up in your personalized report. 
If you haven't pulled a credit report before, you might also find errors and items that don't even belong to you which can be really damaging to your score. Creditreport.com has a credit repair service that helps you dispute these claims so you don't feel like you're on your own.
What really helps Creditrepair.com stand out, is their ability to walk you through your personalized goals and what you're looking to accomplish for the new year.  We all don't have business degree or speak the credit score language, and their professionals meet you where you are and help you along the way in an easy 3 step process.  You can also easily keep track of your information on your personalized dashboard.
There is nothing to be embarrassed about with your credit. Now is the time to reflect on what's been working and what needs to change.  When you work with someone at Creditrepair.com, they will help you fix your credit and plan to meet your financial goals in 2018.

Professional Trainer, Speaker and Career Coach
at
Everything's Not OK and That's OK
Alissa Carpenter offers professional development and career exploration to companies, alumni groups, student advising units, and individuals across the country. She works to enhance team communication, teamwork and interpersonal skills with an upbeat personality and true passion for working with others to set and achieve goals.Alissa has an MEd in Social and Comparative Analysis in Education, is a Gallup-Certified Clifton Strengths Coach and is certified in the Strong Interest inventory.

Latest posts by Alissa Carpenter (see all)