This post is sponsored by Lexington Law.
Making the big leap from college graduate to full time employee is both exciting and frightening.  It's one of those pivotal moments when you realize you're officially an adult and responsible for everything in your life from paying rent to getting to work on time to making sure you're eating more than Ramen noodles.
But no one hands you a how to adult guide with your diploma or provides you a road map to follow to make sure you don't go into debt or how to land your next dream job.  The key to making it as an adult is creating your own road map and a path for your future.  Here are essential guidelines to follow to create a financially stable, purposeful and meaningful career and life.
Establish financial goals.
Where do you want to be financially in the next five years? Ten years? Fifteen years?  This might sound a little crazy to think about now, but you want to really take a step back and identify what type of financial stability and freedom you're looking for. Follow these six steps to create personalized financial goals. 
Identify what's important to you. Grab a piece of paper and write down both your long term and short term financial goals.  Do you want to pay off your student loans within five years, have $10,000 saved for retirement in the next seven years, or save for a trip with your friends that costs $2,500?  What's important to you now and what do you see as something you can accomplish in the short term and what may take a little while?
Set quantifiable priorities. You may have several goals and it may not be possible to work on them all at once.  What is the most important financial goal now and how much money will it take to get to where you want to be?
Make a realistic budget. Look at your expenses and your goals and create a budget that you can stick with.  The 50/30/20 rule is a good place to start and may be adjusted depending on your goals and expenses.
Simplify the process. Whether you're automating your paycheck or automatically setting aside your bonuses, find a way to make the process simpler for you. Don't make this a guessing game and have a plan for where your money will be spent and if possible set up a way that it's automatically deducting from your paycheck.
Check your progress. You want to make sure you're making real progress towards your financial goals and if you're not where you might be falling off track.  Catching those issues early will not only help you stay on track but help you resolve potential barriers. 
Re-evaluate for life events. At some point you may get a raise, a bonus, or pick up a side hustle and identifying where that money will go is important. This is the time to reflect on what's important to you rather than spending the money is places you'll regret later.
Live within your means and don't create more unnecessary debt.
While this might sound obvious, it's so easy to pile on more debt when you're on your own for the first time.  A cup of fancy coffee here a few drinks with friends there and a few new shirts can add up quickly, especially when you don't have the money to pay it off.
Let's start with some simple math:
Add up your monthly income (between your full-time job and side hustles)

Subtract expenses (rent, utilities, car payments, insurance, student loans, etc)

Look at your remaining balance (if any)
If you don't have a remaining balance, you might want to reflect on both your current salary and what you're considering essential.  If all these things are needed, adding a side gig, a roommate, moving home for a little while, or cutting back on expenses is the first place to start.
If you have a remaining balance, you want to put some of that money aside into a savings account. If you're following the 50/30/20 rule, 20% of your total income should be put away to help you meet your financial goals.  The rest of that money can be used towards your lifestyle expenses but not a penny more.  When you spend more than you have, that's when you get yourself into trouble and add more debt and decrease your credit score. 
You want to live within your means, your actual means not where you want to be and pay your bills on time.  If all your friends are grabbing drinks and you can't swing it that night, maybe you meet up with them later at someone's house or stay for one drink then leave.  Breaking a habit of overspending is hard but if you want to meet your financial goals, don't add more debt on.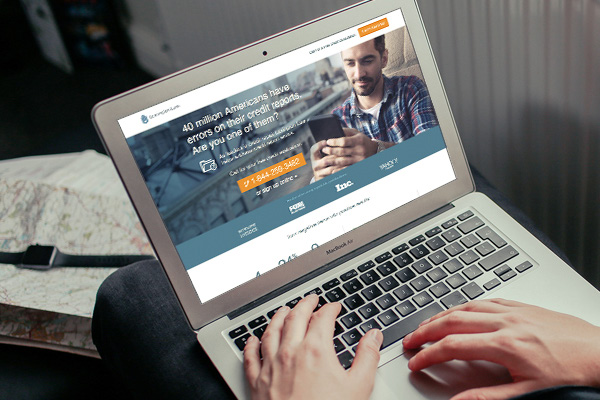 Make a plan to pay off your student loans.
If you're a recent graduate and have student loans, you're not alone. While it can be frustrating to know that you already have a large financial commitment to make every month you want to make the best out of your situation and have a realistic plan for paying them off.  Unfortunately, your loans will not magically go away and if you don't pay them on time, it can negatively impact your credit score.  
Start by identifying how much your loans will be every month.  If you're unsure, reach out to your loan provider to get the most up-to-date information.  Then set up automatic payments so you know they will be paid on time and in full. 
You should think about your loans as one of the most important bills you have and plan your budget around these payments.  To get ahead of the payments, start making progress during your six-month grace period.  You can use this opportunity to make immediate progress and save yourself some money.  You should notify your lender and make payments towards your principal only.  Typically, payments are used towards the interest first but if you're able to get in early, you can adjust those first few payments.
To make even more progress, Lexington Law suggests paying even $20 more a month towards your loans.  This small amount will go towards your principal balance and help you pay it off faster.  If you're setting up autopay, just add those few extra dollars in so you don't even notice from the beginning.
Invest in yourself by identifying your career strategy.
More likely than not, your first job will not be your last but that doesn't mean you shouldn't take your role seriously.  Now is the time to explore your career interests, gain new skill sets and deepen your knowledge in the field.  You might not be getting the huge paycheck now, but with time and experience, you will be well on your way.  In your new job, you want to:
Identify professional development opportunities that will enhance your skill sets

Find professional organizations that align with your interests

Grow your professional network

Seek advice and support from a mentor

Build a relationship with your supervisor

Seek ongoing feedback and follow through
Taking your job seriously, putting in the time and effort, and taking advantage of opportunities will pay off both financially and enhance your career.  With that said, this doesn't happen overnight but with time your leadership skills and paycheck will both increase helping you meet your financial goals and pay off any loans or debt earlier.
If you're still figuring this whole financial adulting thing out, Lexington Law has articles on their website with tons of tips. The articles give you advice on how to pay off your bills on time and how to create feasible financial goals. They also have financial advisors to help navigate your credit.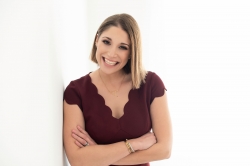 TEDx Speaker, Author, Facilitator
at
Everything's Not OK and That's OK
Alissa Carpenter is a multigenerational workplace expert, owner of Everything's Not Ok and That's OK and host of Humanize Your Workplace podcast.
She provides training, consulting, and speaking services to organizations all over the world. She has an MEd in Social and Comparative Analysis in Education from the University of Pittsburgh and is a Gallup-Certified Strengths Coach. Her work helps to bridge communication gaps across generations, job functions, and geographies, and she has worked with organizations ranging from non-profits to multi-billion-dollar enterprises. She has delivered a TEDx talk on authentic workplace communication, and has been featured in media outlets including Forbes, ABC, FOX, and CBS. Her book, Humanize Your Workplace (Career Press), is set to release next year.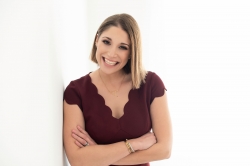 Latest posts by Alissa Carpenter (see all)