This post is sponsored by Lexington Law.
As a recent college graduate, you might be one of many who has student loans to pay.  The average student loan debt is $30,000 per borrower which can easily impact how much money you have to spend on other things like basics (rent, utilities) or saving for vacations with friends. With that said, not paying them can ruin your credit.
According to Lexington Law, a "90-day late payment is considered delinquent and is reported to the three major credit bureaus. A federal student loan goes into default if you don't make a payment for 270 days."  So, it's important that you make a plan to pay them on time and if you don't have the funds-make the necessary adjustments. Here are 8 ways to keep you up-to-date on your student loan payments and stay motivated in the process.
Update your contact information.
You are responsible for your student loans and should update all of your contact information, especially if you've moved since graduation.  Make sure your email, mailing address and phone number are accurate and you noted how you would like to receive payment notifications.  It is your responsibility to make sure this information is up-to-date and if it's not, you might miss an important notification.
Understand your grace period.
Most student loans have a six-month grace period, meaning you won't have to start making payments until six months after you graduate.  The grace period is meant to give you a little leeway to secure a job and save some money before you have to start paying these bills.   The following loans have grace periods but make sure you check with your loan provider to be clear on your account:
Direct Subsidized/Unsubsidized Loans

Subsidized/Unsubsidized Federal Stafford Loans

Some private loans
With that said, it's not the time to spend frivolously and completely forget that you must start paying in a few short months.  If you've already secured a job, it's a great time to set aside the cash each month that you would be paying for your loans and either add it to your first few payments, move it in a savings account for an emergency fund, or set it aside in case you're running short one month.  Take this an opportunity to get a head start on saving money.
Change your billing date.
You want to make sure your bills are due after you get paid.  If you don't get paid until the 15th of every month and your student loans are due on the 1st, you might run into issues of not having the funds to pay.  Call your student loan provider and request to adjust the monthly bill date to be more aligned with your paycheck.
Consider refinancing.
Look into refinancing and/or consolidating your student loans through a private lender. According to Lexington Law, this would make good financial sense when both of the following conditions are true:
If you obtained your loans at an interest rate that is far higher than what you qualify to receive through a private lender today, and

If you're already employed and can expect to have consistent, adequate income for the next several years.
When your interest rate is lower, your monthly payments will also be lower. If your finances are healthy you can use the "extra" money you were paying for your interest towards the principal and pay your loans off earlier. 
If you're interested in any of these options, make sure you reach out to your student loan provider for specific information about your account.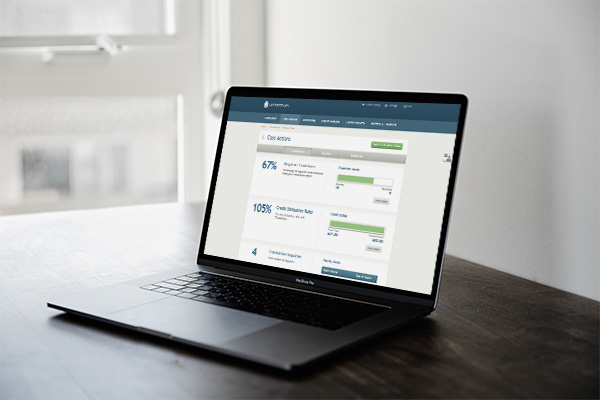 Make a plan for bonuses.
If your company gives performance or holiday bonuses, commit to putting that money aside for your student loans.  If you're consistently paying at least the minimum every month and are then able to add a larger sum during certain times of year, you will pay off your loans faster and with less interest.  This extra money will go a long way to financial freedom and being debt free.
Research loan forgiveness programs.
Loan Forgiveness programs are a great way to remove some of your student debt while working at a job that interests you.  According to Lexington Law, there are four basic types of student loan forgiveness programs:
Teacher Loan Forgiveness—For people teaching full-time for five years in a low-income school district.

Public Service Loan Forgiveness—For non-profit or government employees who are repaying their Federal student loans based on income.

Closed School Discharge—For current students or recent students of a school that has closed. Most applicants were students at ITT or Corinthian College.

Total and Permanent Disability Discharge—For those with total and permanent disabilities.
Your student loans are not automatically forgiven and you usually need to make a minimum of 120 payments.  After that payment, you can have the remaining balance removed. To participate in one of these programs, you need to contact your loan provider immediately to see if you qualify and complete the necessary forms.  They can review if your current position qualifies and help you understand how this impacts your remaining payments.
Set up automatic payments.
One of the easiest ways not to forget about paying your loans every month is to have the amount automatically deducted from your account.  With that said, you want to make sure that you have the available funds come payment time.  You can speak with your loan provider about the process and should complete any necessary paperwork.
Know your final payment date.
Knowing that there is a means to the end makes it all worthwhile.  When I was paying back my student loans, I wrote on my calendar the specific date and year I would be done paying them off so I knew when to celebrate.  At first, it felt like a million years away but it helped me keep my eye on the goal and see the progress I was making.
Paying back student loans can easily feel overwhelming, especially if you don't have a plan.  Lexington Law has articles on their site with in depth information for all graduates, an app to help track your finances and personalized advisors to help navigate your credit.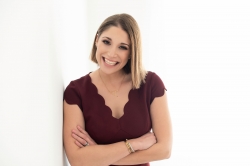 TEDx Speaker, Author, Facilitator
at
Everything's Not OK and That's OK
Alissa Carpenter is a multigenerational workplace expert, owner of Everything's Not Ok and That's OK and host of Humanize Your Workplace podcast.
She provides training, consulting, and speaking services to organizations all over the world. She has an MEd in Social and Comparative Analysis in Education from the University of Pittsburgh and is a Gallup-Certified Strengths Coach. Her work helps to bridge communication gaps across generations, job functions, and geographies, and she has worked with organizations ranging from non-profits to multi-billion-dollar enterprises. She has delivered a TEDx talk on authentic workplace communication, and has been featured in media outlets including Forbes, ABC, FOX, and CBS. Her book, Humanize Your Workplace (Career Press), is set to release next year.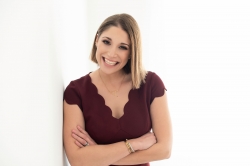 Latest posts by Alissa Carpenter (see all)