This post is sponsored by Lexington Law.
You know when you go on a diet or someone tells you that you can't do something, you just want it even more.  That's exactly what it has felt like for me when I've put myself on a strict budget.  It felt like I was depriving myself of things or experiences that I didn't really want but since I couldn't have them, I wanted them even more.
But, sticking to a budget doesn't have to feel like a punishment or something that's painful to do.  Or even something that feels like you're being nagged and pressured into.  When you have a fresh perspective, it can be much easier.  You just need the tools and strategies to get there.  It took me a long time to realize that I could be on a budget without feeling like I'm missing out.   I want to let you in on my five tricks that can help you not only stick to your budget but do it without experiencing budget burnout.
Find your budget "why"
Knowing why you're on a budget, can make all the difference.  If you know you're saving for a house, to repay loans, or to buy a new car, it makes it easier to say "no" to some other things.  You're then asking yourself if that new shirt is more important to you than your "why." If we don't know why we're saving money or why it's important to us, it can feel as if we're being deprived of something.  But if we know that we're in control and by not purchasing that one thing, we're one step closer to making the larger purchase we're saving for.  To keep your "why" present and close to you, try:
Creating a vision board with pictures of what you're saving for and display in it in a place that's easy to see
Hang motivational notes on your mirrors to help you remember why you're on a budget and to keep pushing forward
Keep a visual graph, chart, or spreadsheet for you to see your progress towards your goal. Take note of where you started and how far you've come in
One step at a time
I'll admit, I'm a "go big, go home" kind of person and sometimes when I give myself a little it turns into a lot.  Whether that be one cookie that turns into five or opting to treat myself to one fancy coffee that leads to a week. But here's the deal, if we practice things in moderation it can go a long way.
If you're used to not being on a budget, it's tough to go cold turkey and cut off so many things in your life at once.  If you get coffee every day before work, try getting it three times a week or reducing your order to something less "fancy."  If you get drinks with friends twice a week and tend to get two drinks each time, cut it down to one or show up a little later just to hang out and not get anything.  Then begin to cut it back week by week.
Give yourself a month to make a full adjustment to your new lifestyle.  You don't want to feel like you're depriving yourself, but you also need to make new lifestyle choices and that takes some time.  When you jump all in at once, you might splurge a few days later because you feel like you're missing something.  Give yourself permission to take some time but make sure you have a deadline!
Avoid temptation
Avoid putting yourself in positions where you have to constantly think about your financial choices or that make you feel guilty after making a purchase.  There have been so many times where I've made impulse buys at the store.  Like going into Target for "just one thing" and left $150 later.  While at the time, I was excited about my new purchases, I quickly felt guilty that I unnecessarily splurged.  To avoid temptation, try:
Unsubscribing to emails. This simple task will help you avoid the temptation to click on a sale link and buy something you don't need.
Changing your route to work. If on your walk to work you always pass this awesome book store and have the tendency to buy something on a frequent basis, try walking on the other side of the street or another route completely.
Stick to your list. If you're at the store, only buy the items that you went in for and avoid even going down the other aisles. If that's still a temptation, try a free grocery pick up option where someone comes to your car and loads the groceries you ordered online to avoid the temptation all together.
Suggest alternatives. If your friend asks you to go shopping and you know you'll never leave the mall without at least two pairs of shoes, ask to do something else instead. Maybe hang out at your place or check out a local free outdoor event.
Be realistic
Saying that you're going to do something is so much easier than actually doing it.  And the key to budgeting is creating a plan that is realistic and doable for your lifestyle.  If you're looking to cut your grocery bill down by $100 a month but you were already cutting it pretty tight, it might not be an option.  You don't want to set goals that are not feasible and you may need to readjust in other areas.  Maybe you can't cut your groceries down by $100, but there might be four other places where you can cut by $25 like subscription boxes or drinks with friends.  You don't want to set yourself up for budget burnout before your even start.
Give yourself some "fun" money
After evaluating your budget, give yourself some "fun" money for the month.  Depending on your financial situation, this might be $20 or $100.  This is money you get to choose what you do with, but once it's gone it's gone.  You can't borrow from the next month.  You can use this for drinks with friends, new work clothes, or a few books.  You get to choose how you want to "splurge."
Drastically changing your life all at once can be difficult and can quickly lead to budget fatigue.  It can make you question why you're doing it in the first place and makes it easier to fall off the wagon.  But by following these five tricks, you'll be able to see the light at the end of the tunnel.
If you're looking for even more advice on budgeting, check out the Lexington Law blog. The articles give you advice on how to pay off your bills on time and how to create feasible financial goals. They also have professionals to help navigate and repair your credit score to help set you up for a brighter financial future.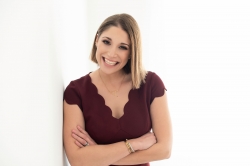 TEDx Speaker, Author, Facilitator
at
Everything's Not OK and That's OK
Alissa Carpenter is a multigenerational workplace expert, owner of Everything's Not Ok and That's OK and host of Humanize Your Workplace podcast.
She provides training, consulting, and speaking services to organizations all over the world. She has an MEd in Social and Comparative Analysis in Education from the University of Pittsburgh and is a Gallup-Certified Strengths Coach. Her work helps to bridge communication gaps across generations, job functions, and geographies, and she has worked with organizations ranging from non-profits to multi-billion-dollar enterprises. She has delivered a TEDx talk on authentic workplace communication, and has been featured in media outlets including Forbes, ABC, FOX, and CBS. Her book, Humanize Your Workplace (Career Press), is set to release next year.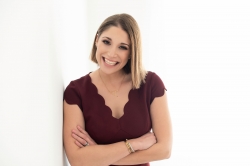 Latest posts by Alissa Carpenter (see all)