Does your job provide real satisfaction? If you're feeling unproductive, bored, or outright unhappy, it's important to examine the reasons why. Otherwise, you risk making a move that won't make you any happier than you currently are. In this post, Alissa offers 5 steps to help you start figuring out if your job is the right fit for you. If you conclude that it is, in fact, time to look for something new, Lynda provides insight into how to interpret those job postings that you've been day-dreaming about.
Alissa's 5-Step Plan for Checking in With Yourself
Write down what you like and don't like about your current role.
Think about your day to day life. What do you do in your current role that makes you excited about going to work? What do you do that that really frustrates you and makes you think this job isn't the one for you?
Really dig deep into the day to day as well as larger scale projects.
How do you do these things?
Who do you work with and what does that experience look like?
Is your commute making sense for your lifestyle?
Is your current work schedule ideal?
Analyze your list and be critical.
When looking at what you don't like, is it about people (supervisor, colleagues, clients) or atmosphere (noise, office space, professional attitudes) or is it more about the job functions themselves or both?
Reflect on this the same way with what you like about the job:
Do you like the energy people bring and what exactly about the tasks do you like and thrive on?
Is it short/long deadlines and expectations or is it the ability to work in teams or independently that you love or dislike?
Are you able to use your strengths on a daily basis or are they going unnoticed?
Reflect on what is possible to change within your current role.
If you enjoy working in teams and have very little in your job that gives you that ability, is there an opportunity or project that can help change that?
If the people around you bring a negative energy, is there someone you can talk to and address this issue with?
Do you have the ability to adjust your attitude about the situation or is severe?
If you are bored and want more opportunities to learn and grow professionally, is there a training your employer can either provide or give funding towards?
Is there an opportunity to have a flexible schedule or work from home?
Is there a promotion you can apply for?
Take action.
If any of these items have the ability to be changed with your current role, create a list of steps on how you plan to go about it.
The first step might be speaking with your supervisor about their expectations or the ability to go to an additional training. Another option might be to speak to colleagues about projects and initiatives they are working on to see if any are of interest. If during your reflection, you realize that many of these items are out of your control, connect with a mentor, coach or a close friend.
Go back and reflect on what you like about your current job and what strengths you use or would like to use in this position or a new opportunity. Use this list as a resource when talking to friends, your mentor or a coach. These people can help you reflect deeper into your current situation to see how you can use your strengths in your role or help you develop next steps to leave your position.
Be open to change.
You spend so much time at your job and need it to provide something within your life. Change is a big deal and might make you feel nervous and scared, embrace it and talk to a mentor or a coach through the process. You owe it to yourself to be happy!
How to Read a Job Posting by Lynda
When recruiters or hiring managers write a job posting, they typically describe the open position in terms of functions and traits, and then list their requirements for the role. Don't be discouraged if there are several requirements that don't match your skills or experience; it's the rare candidate who hits every item on the list, so most employers are happy to meet candidates who meet 75-80% of what they want.
On the other hand, don't assume that you'll be considered for a position simply because YOU know that you could do it. It's a rare employer (unfortunately) who will go out on a limb and hire someone based on his/her intuition that you'd be great in the role; there's a real lack of imagination among most recruiters. Your job is to identify openings where you can make a reasonable case that your prior experience and skills translate into this open position's requirements.
Look for clues regarding the level of the open position.
Title is often your first indication of whether the position matches your level of experience; titles that include terms like "coordinator," are typically entry-level, while "director" indicates mid-career responsibilities.
Size matters, as well; in large corporations, a vice president could be fairly low on the hierarchy while in small businesses or start-ups, the same title can connote greater responsibility and autonomy.
There are context clues in the job posting that signal whether or not the company would be a good cultural fit. Does this employer have a mission statement that you can get behind? Does the writing style of the posting suggest a buttoned-up environment, or an open, collegial one?
Lastly, no matter how compelling a job posting sounds, don't get too excited about it. Large companies in particular often post jobs that have already been promised to someone internally, but for legal reasons, must open the opportunity to others. Other companies post openings simply to "see what's out there," even though they have no intention of doing any hiring at the present.
If you do get called for an interview, then get very excited, and PREPARE, PREPARE, PREPARE!
Lynda Spiegel is a resume and LinkedIn profile writer and founder of

Rising Star Resumes

. She provides clients with effective job search, interview and negotiation strategies that help them achieve optimal employment.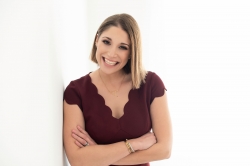 TEDx Speaker, Author, Facilitator
at
Everything's Not OK and That's OK
Alissa Carpenter is a multigenerational workplace expert, owner of Everything's Not Ok and That's OK and host of Humanize Your Workplace podcast.
She provides training, consulting, and speaking services to organizations all over the world. She has an MEd in Social and Comparative Analysis in Education from the University of Pittsburgh and is a Gallup-Certified Strengths Coach. Her work helps to bridge communication gaps across generations, job functions, and geographies, and she has worked with organizations ranging from non-profits to multi-billion-dollar enterprises. She has delivered a TEDx talk on authentic workplace communication, and has been featured in media outlets including Forbes, ABC, FOX, and CBS. Her book, Humanize Your Workplace (Career Press), is set to release next year.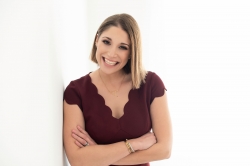 Latest posts by Alissa Carpenter (see all)