Thank you to Lexington Law for sponsoring this video and post.
When people used to ask me where I saw myself in 5 years, I would get flustered and not really know how to answer the question.  I didn't want to commit to a specific career path, family direction, or even where I wanted to live.  The one thing I knew for sure was that I wanted to be financially stable. Even though I knew that's what I wanted, I never really asked myself how I was going to get there and if there were other areas I should/could focus on.  Through the years, I have come up with a list of questions that I consistently ask myself to touch base with my goals for my financial future.
These questions are a great place for you to start digging a little deeper on where you want to be financially over the next several years.
What type of lifestyle would you like to live in the next five years? (Think travel, career, location, be free of student loans or credit debt). This type of question sets the tone for what type of goals you're looking to achieve.  For me, it's the freedom to travel and buy items without having to worry that I wouldn't be able to afford it.  Nothing luxurious, just a new pair of shoes or a long weekend away sometimes.
What are three ways you would define financial success? This is different from the first question as you're asking yourself for milestones or achievements where you can actually measure. Is it to have $10,000 in savings in the bank? Own a home or car? Pay off student loans or get out of credit card debt?  What are things you can actually measure if you've achieved your definition of financial success?
What age do you want to retire, if at all? At the surface this sounds obvious? Of course, we don't want to work forever but actually saying it out loud and coming up with an age is important.
Understanding what lifestyle, you're looking to achieve, what financial success means to you and coming up with a retirement goal is the first step.
Next, let's do something about your financial health in this step-by-step financial checkup.
Identify how much money you make and spend in a year. This includes your 9-5, side hustles or any other cash flow that's coming in.  For expenses, look at your credit card statements and how much cash you take out of the bank.  If you're up for the challenge, start a spreadsheet and categorize your expenses.  See where most of your money is going (travel, coffee, rent, other expenses). Get as close to possible to an accurate number.  Being able to actually see this figure will give you a better understanding of where you are now, where you could be in the future and potentially what habits you need to change.
Are you spending more than you bring in and are there any expenses that you can cut to save more money for the future? This is where the spreadsheet comes in handy.  You can easily see what you might be able to cut and what are things you can't live without (a roof over your head, food, etc.).   But maybe your apartment rent is too high for what you make, or your morning coffee is much more money than you thought, or you thought you brought in more with your side hustle than you actually did.  Think back to the lifestyle you're looking for in five years and what your 3 financial success goals are.  With your current spending, are you on target to meet that? If not, it's time to cut the extraneous expenses.  This isn't going to be easy but start cutting things that aren't necessary.
Are there any expenses you might not be thinking about, like your 401k? Do you have an account and contribute? Are you set up for your company to match, if that's an option? If you're not sure, reach out to human resources and make sure everything is lined up properly.   Without a retirement account it will be difficult, if not impossible to retire as you'll have no savings.  The earlier you start, the more money you will have saved and company matching programs give you free money towards your retirement.
Check your credit report. According to Lexington Law, you can get a free report (from all 3 consumer reporting companies) at annualcreditreport.com.   Make sure your information is accurate.
Check your credit score. Many financial institutions like your bank or credit card company can give you this information for free.
If you have errors on your credit report or have an unhealthy credit score, you need to do something about it as it impacts not only your current financial health but your future as well. You can reach out to Lexington Law for a free credit consultation to help you create a strategy to repair your score and get you in a place to meet your bigger financial goals.
Don't get me wrong, these steps take not only time but dedication.  You need to commit to the goals you've set for yourself and make it a priority to make small incremental changes towards your financial future.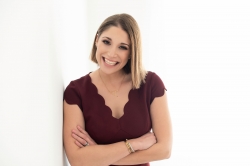 TEDx Speaker, Author, Facilitator
at
Everything's Not OK and That's OK
Alissa Carpenter is a multigenerational workplace expert, owner of Everything's Not Ok and That's OK and host of Humanize Your Workplace podcast.
She provides training, consulting, and speaking services to organizations all over the world. She has an MEd in Social and Comparative Analysis in Education from the University of Pittsburgh and is a Gallup-Certified Strengths Coach. Her work helps to bridge communication gaps across generations, job functions, and geographies, and she has worked with organizations ranging from non-profits to multi-billion-dollar enterprises. She has delivered a TEDx talk on authentic workplace communication, and has been featured in media outlets including Forbes, ABC, FOX, and CBS. Her book, Humanize Your Workplace (Career Press), is set to release next year.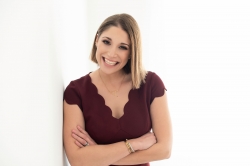 Latest posts by Alissa Carpenter (see all)